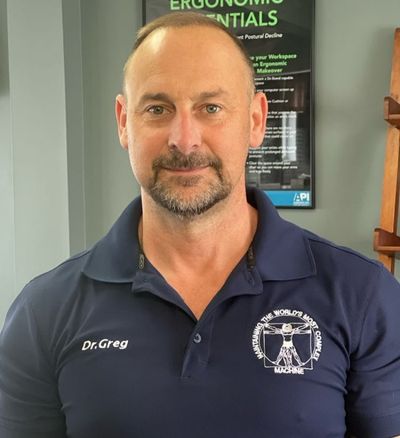 "The best part of treating patients? Getting them back to their normal lifestyle pain-free so that they can enjoy life the way it should be!"
Dr. Greg Slywka graduated from SUNY Oswego with a BA Degree in Biology before entering Chiropractic College, where he received his Doctor of Chiropractic Degree from New York Chiropractic College in 1997. Dr. Greg has been in practice since 1998 and he continues to be enthusiastic about the efficacy of chiropractic treatment.

Dr. Slywka offers a number of services to effectively help his patients get out of pain and enjoy life again. Among these effectual modalities and therapies are: electric muscle stim, ultrasound, spinal decompression, cox flexsion/distraction, diversified, cold laser, hot/cold packs, and orthotics.
Ready To Get Started With Us?